AC gas Refueling
One of the most common causes of malfunctions in air conditioners equipment is refrigerant leakage. Sealing the cooling system and then refueling the air conditioner with Freon will help to fix the breakdown. Ignoring the problem can lead to the following consequences:
The air cooling system in the room will no longer cope with the task assigned to it.
Lack of Freon can cause compressor failure with further more expensive repairs.
Air conditioner gas refueling in Coimbatore will eliminate the likelihood of these problems and help the owner of the climate equipment to use it further. The cost of gas refueling the air conditioner is much lower than the purchase price of new home appliances, therefore, if a malfunction is identified, it is necessary to give preference to the repair option.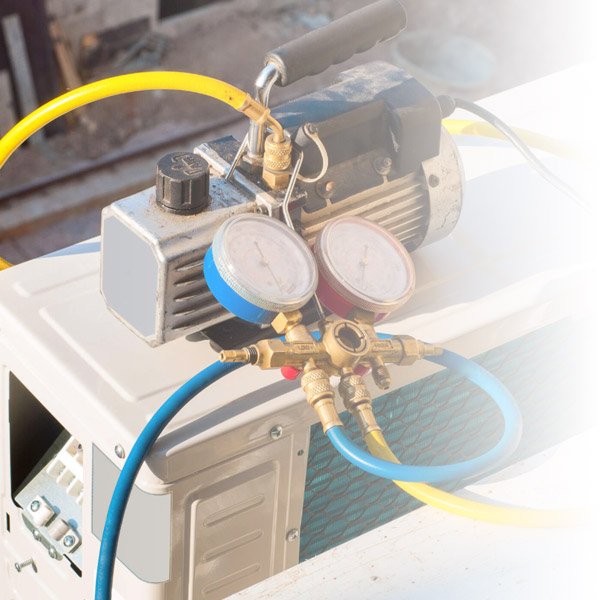 Air conditioning in the home
Gas Refueling home air conditioners in Coimbatore may be required for such manifestations of breakdowns:
The cooling rate drops sharply
Icing appears on the fittings of the outdoor unit, and the heat exchanger itself is covered with frost.
For accurate installation and subsequent elimination of the leak, you will need to use professional diagnostic and repair equipment. The price of gas filling an air conditioner in Coimbatore will depend on the complexity of the work performed and the amount of refrigerant used for this purpose. For refueling, only the brand-name freon of the required brand is used, and the state of the entire system is also diagnosed for possible leaks. Refueling of home air conditioners is carried out at the place of their permanent deployment, an experienced master will arrive at a time convenient for the client and perform the necessary repair work. All the necessary materials and equipment will always be in stock, which will minimize the time to carry out repairs. Repair and refueling of air conditioners will be the key to the normal operation of the equipment in the future, will provide the room with cool throughout the hot season. Also, an experienced specialist can give professional advice on the rules for the further operation of air conditioner equipment, which will significantly reduce the likelihood of a breakdown in the future.